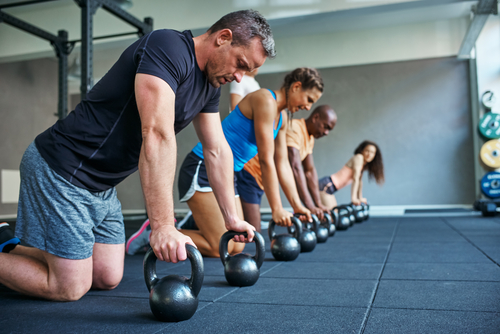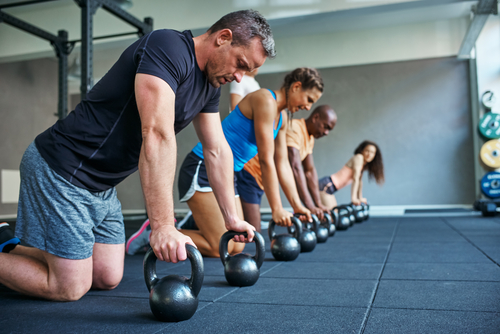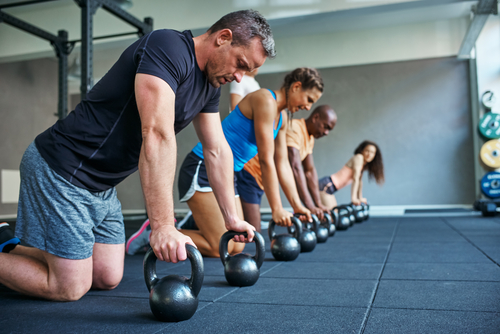 The fitness industry has grown in Europe in recent years, resulting in more than 64,000 fitness clubs with over 64 million members in Europe. So there is plenty to choose from for the fitness consumer. The sector has already undergone a major professionalisation in recent years. This stems from a far-reaching ambition resulting in the increased importance of themes such as health, well-being, hygiene and transparency.
A FITcert certification indicates that a fitness club adequately concerns itself with matters such as its hygiene, safety, and a customer's health. Thereby, this certification provides an opportunity for entrepreneurs to distinguish themselves in this market. For customers, a FITcert certification is an extra certainty that their well-being is looked after.
FITcert consists of the following stages:
FITcert stage 1: Registration

After registration on the FITcert website, the registered fitness club receives the full scheme requirements and the program;
The fitness club signs an agreement with EuropeActive, committing to the scheme requirements;
The fitness club is enlisted in the public register of participating clubs, where status and progress can be verified.

FITcert stage 2: Self-assessment

Fitness clubs complete a questionnaire based on EN 17229;
Successful completion of stage 2 gives a club the 'recognised by EuropeActive' status, and the public register will be updated accordingly.

FITcert stage 3: Conformity assessment

A qualified certification body, such as TÜV NORD, will do a conformity assessment based on EN 17229, in which the club provides information and evidence that they meet conformity requirements;
After successful conformity assessment the fitness club receives the compliance certificate.

FITcert stage 4: Full Club Certification

A club is able to demonstrate full EN 17229 conformity to an independent certification body such as TÜV NORD during an onsite and remote audit. Stage 4 needs to be completed within one year after completion of stage 2 or 3.
After a successful audit, the fitness club receives a European Certificate.

FITcert stage 5: Recertification

Every 3 years, a revalidation of conformity criteria for clubs at stages 3 or 4 takes place,
Successful recertification leads to a renewed certificate and continuation of the inclusion in the register.
In a world where hygiene and safety are becoming increasingly important to maintain the trust of consumers, insurers, and governments, FITcert is the solution to demonstrate the efforts on these matters. This has become even more important for the fitness sector, especially since the Corona pandemic. The scheme is an initiative of the industry association EuropeActive and, therefore, fits in seamlessly with daily practice in fitness clubs. This scheme allows fitness clubs to independently demonstrate that they are committed to high standards of customer service, and provide customers with a safe and clean environment.
Why FITcert with TÜV NORD?
TÜV NORD has been supporting the leisure industry for many years with products and services to demonstrate safety and good service. On the one hand this allows consumers to relax and exercise safely, and on the other it contributes to the distinctive character of organisations.
Due to our accessible and practical vision on assessment, we approach guideline and legislation compliance from our customer's perspective. Our services primarily demonstrate that you meet the requirements for quality, safety, and hygiene. During our assessments we identify risks and problem areas, thereby supporting you with understanding and room for improvement. In this way we help you to limit business risks as much as possible and we promote the continuity of your organisation.
If you would you like to know more about FITcert, or apply for a stage 3 of stage 4 audit. Please, contact us.
Informatie, aanvraag en planning van keuring en inspectie
TÜV Nederland